A high level of performance is guaranteed by the range of Glass Reinforced Plastic (GRP) Enclosures manufactured by IDE. From chemical, pharmaceutical or food plants to outdoor processing centres – the robust nature of GRP Enclosures, and the resistance they offer to chemical agents, make them the protection of choice for many installations.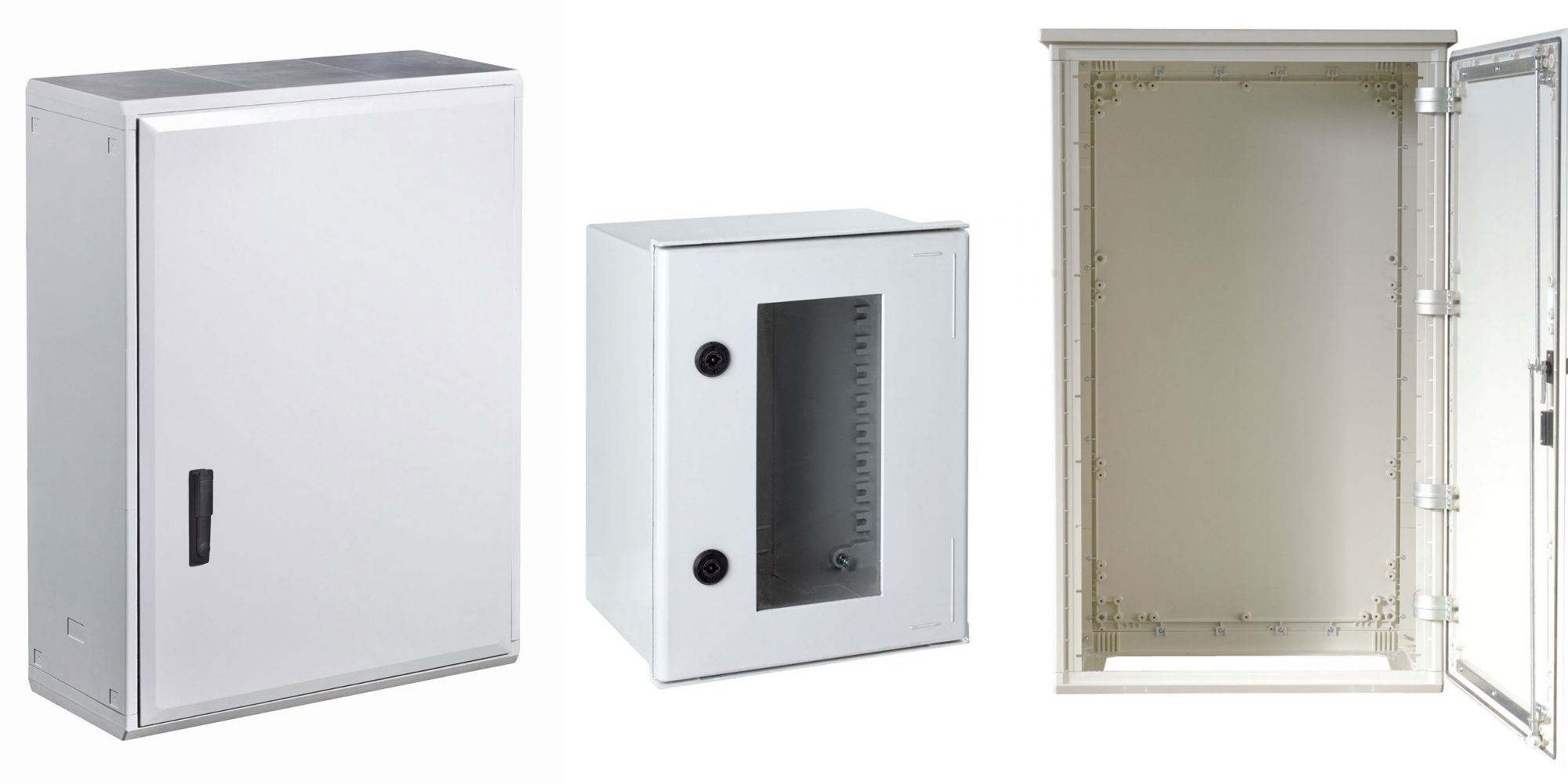 Hot pressed, reinforced polyester
Our IP66 rated range of GRP Enclosures benefits from hot pressed polyester which has been reinforced with fibreglass and is halogen-free. These characteristics - along with a one-piece base that increases resistance to impact and guarantees maximum inner space - combine to produce an exceptional quality of product.
Reversible and symmetric
The design of IDE GRP Enclosures puts customer convenience at the top of the agenda, saving time and simplifying processes in a number of applications. Coming in a range of seven different sizes, these GRP Enclosures are both reversible and symmetric. This gives them much-valued versatility in the field for many different types of communications, electric, pneumatic and hydraulic installations.
Tested and rated
The GRP Enclosures in this IDE range offer protection to the IP66 rating, which is defined as "dust tight and protected against powerful jets of water". For resistance to impact, the opaque door option of GRP Enclosure is rated as IK10, meaning that on impact it protects against 20 joules, is vandal-proof, and recognised as extremely safe. The transparent door option has an IK08 impact resistance rating, being protected against five joules impact; equivalent to a 1.7kg mass dropped from a height of 300mm.
Tested for resistance to glow wire, these GRP Enclosures are capable of withstanding a temperature of 960°C, and have a thermic class of 150°C. They come in an opaque, grey white shade; the RAL9002 colour code.
What else?
IDE IP66-rated GRP Enclosures possess a variety of features that will be immediately attractive to the electrical trade. Their built-in, surrounding protection edge prevents water from entering when the door is open and ensures that the cabinet is straight in relation to the surface. These GRP Enclosures can be fitted without drilling thanks to quick fixture guides at the rear of the unit. They also benefit from corrosion-free internal Zamak hinges that warrant 180° door opening.
Electrical excellence
IDE Electric is a global leader in the production of plastic and metal enclosures for electricity distribution. The Spanish manufacturer - which is noted for its commitment to continually delivering innovation - provides quality solutions for a wide range of low voltage industrial applications.
Do you have any questions about IDE GRP Enclosures? Call 0117 916 3688 or email us at info@iese.co.uk
For a selection of top European brands, browse the comprehensive IES Electrical product range today.